The 1968 Comeback Special
Various Candid Photos




June 25, 1968 Press Conference
( If anyone has a complete transcript for this let me know.)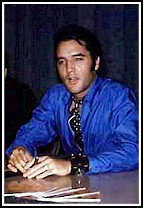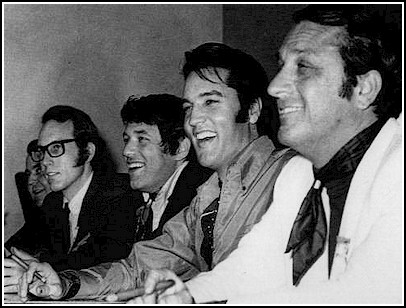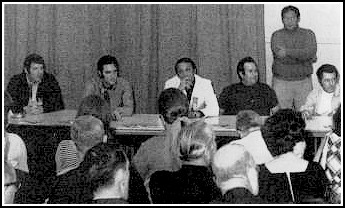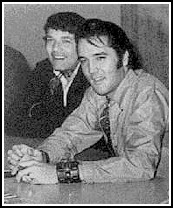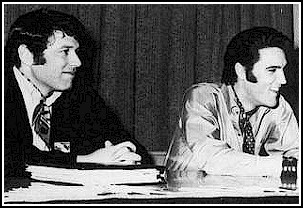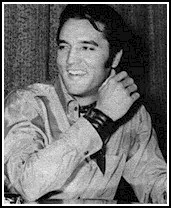 ---
Colonel Parker's Birthday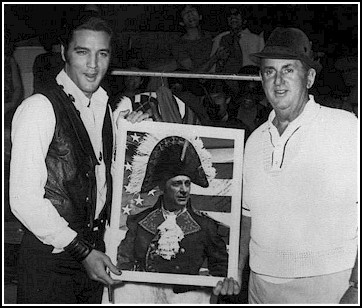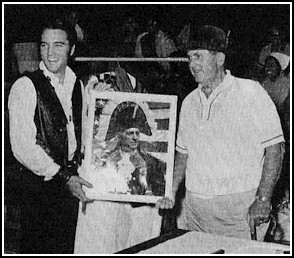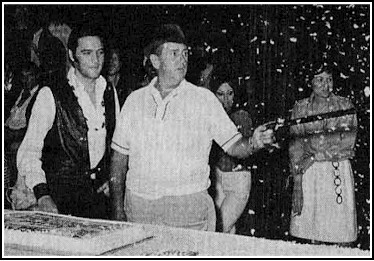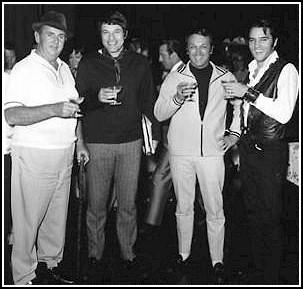 It Hurts Me ( parody lyrics )

It hurts me
to see the budget climb up to the sky.
It hurts me
when Finkel gives me trouble.
When I see all my money go
just for one goddamned ol' tv show,
it hurts me
the way that Finkel spends my dough.
The whole town is talkin',
they're callin' me a fool
for listenin' to binder's same old lies.
Finkel calls me, says I've got no choice
then hangs up the phone in that damned Rolls Royce.
It hurts me
when my tears start to flow.
They promised me sure
if I would give in
that I would - that I would
never go wrong, but tell me the truth
is it too much to ask
for one lousy, tired ol'
Christmas song...?





---
Elvis on Sunset Boulevard

Steve Binder: "What do you think would happen if you walked
out on the street today?" And he said "What do you mean?" I
said, "Well what do you think would happen?" And he looked
at me curiously and he said "Well, I don't know what do you
think would happen?" And I said "Nothing. This is 1968. You
walk down on the street on Sunset Boulevard, and I almost
promise you, guarantee you, nobody's gonna tear your clothes
off. Nobody's gonna hound you for autographs or whatever,
you know, they're gonna just accept you. These are different
times, you know." And that was the end of the conversation,
and it was a few days later, we rehearsed the show at our
offices in the piano room before we ever went to NBC with the
full orchestra and the staff and so forth. But the story on Sunset
is a few days later while we were rehearsing, Elvis came to
me and said "Let's go." I didn't even know what he was talking
about and I said "Lets go where?" He said "Downstairs." So
everybody grabbed their hats or coats or whatever and they
said "Let's go" and Elvis said "No, no. Only Steve and I are
going down there. You all, you can watch from the window,"
cause we were on like thethird floor. And he said "But we're
goin' down there, you know, to see what it's like on Sunset
Boulevard." We went down at the peak of traffic, like 5:00 in


(Elvis & unknown man)


the evening. And we got down in front of our building. And then, we stood out there for a few minutes, and we were chatting small talk. I
don't even remember what we were talking about. But what I was observing, and what he was observing, was that nobody was paying
any attention to us. And after awhile it got uncomfortable.And Elvis pretty soon was trying to draw attention to himself. He was kinda
waving at cars driving by and some kids were coming from Tower Records and they bumped into us and didn't even lift their heads up to
see they had bumped into Elvis and so forth. And, we stood out there for like 10, almost embarrassing minutes, trying to draw attention to
hey this is really Elvis Presley.And after it was all over I could tell a real change of attitude in him. He was loose, he was really fun, and
he really trusted me. And then, the irony of the thing is I was convinced if anybody had a sign out on Sunset Boulevard saying, this is
ElvisPresley not some Hollywood impersonator or character or whatever, he would've been mobbed and they would've torn his clothes
off and so forth but he never knew that and I never mentioned it to him.

---
Various Candids